Working out of your home is all well and good but there are somethings that only a dedicated office space can fulfill and given how expensive it is to rent out a commercial space with sky high prices and the time and effort that goes into the setup, more and more start-ups and entrepreneurs are moving towards co-working spaces.
A co-working space is essentially a setup that provides everything one needs from a commercial setup. The idea is to provide an area to work out of without putting in capital into infrastructure.
Many co-working spaces like One Co. Work, not only provide a space for you and your team but also a fully functional IT & Admin setup, a commercial address to show your clients along with flexibility in their plans and set-ups.
Here is why people love working out of coworking spaces:
The best way to get your team together:
In today's trend of outsourcing every possible work, startups hardly have a team in place to work with closely. A major reason for this is the lack of a permanent space setup for one to actually place a team, co-working spaces are solving that by providing a fully functional area. So setting up a permanent team has never been better.
Source: Template
Most co-working spaces like One Co. Work provide back end services as well saving that expenditure as well. They have IT & Admin support, along with a set reception to answer all your professional calls, housekeeping services and more.
Source: Weglobal
While working out of your house or a local coffee house sounds comfortable but there are no opportunities for you to grow in term of a business. When in a co-working space, a startup is provided with anything and everything needed from a whiteboard to conference rooms to any other possibility that one can think which does sound better than the couch at your local hangout.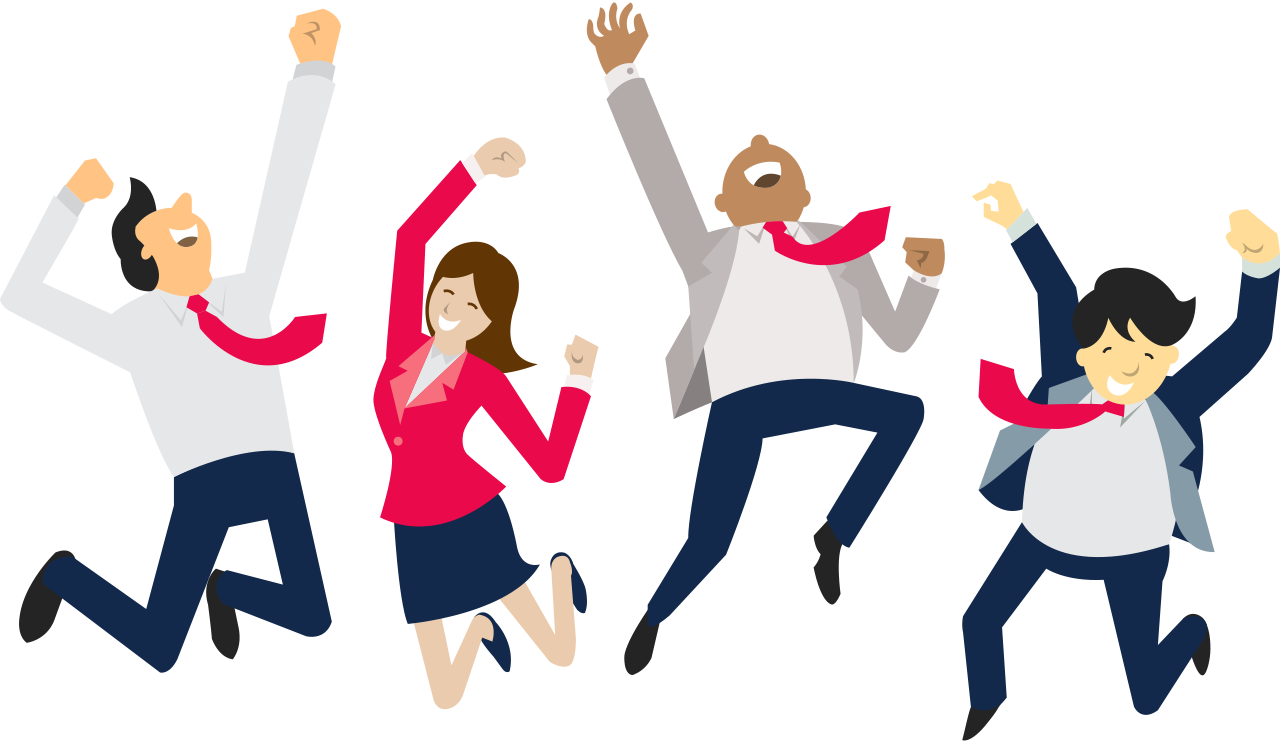 Source: Five Recruitment
Once you have a setup it is much more professional for your clients and it creates a great impression as well. Not just clients, it is easy to get investment for a startup that does not operate out of the founder's house. A co-working space is a good-looking area that can be used to impress potential clients and investors.
An ever growing community:
Source: Facebook
Since it is a co-working area there are other startups and corporates that function out of the same place which give you a huge opportunity to get in touch with new people every day and grow your circuit because you never know who can help in which way. An ever growing community helps to provide a huge circle filled with people from every sector.
They keep you on your toes:
Source: YourStory
Being surrounded by like-minded individuals will help keep you focused. If you don't realize that you've been chatting for an hour, the other person probably will. If you're surrounded by hard workers it's bound to rub off.
Super convenient locations:
Source: Indiapines
When you're choosing a space, make sure you think about the convenience of it. This will be your office, so find a place that is either close to where you live, or in an area that you need/want to spend a lot of time in. Chances there's a space in every part of your city which is well connected through roads and public transports.
Source: Facebook
Many coworking spaces hold events that are catered specifically to their community. They can be talks by other founders, tech experts or even fun-friendly competitions to keep the morale high. This helps people gain knowledge and take the edge off as well.
Source: City Virtual
Maybe you like the current setup and routine that you have with your team and do not want to disturb that but you still need a corporate address for communication with clients and investors, in that case, many coworking spaces offer a virtual office which provides all of the benefits of a permanent corporate address without actually going to one.
A perfect combination of fun and work:
A coworking space is a place that provides the perfect balance between work, connections and fun with all the people around, events and the facilities one needs to grow.
All in all, co-working space is the new trend that is here to stay and with more and more people falling in love with it, it is growing day and night.
"All the Best for your future endeavors"
From Team
Comments
comments